whilst I can't compete with the huge numbers of FOs being produced I have now been working hard on my official UFO stash bust project - the long-abandoned Trellis scarf.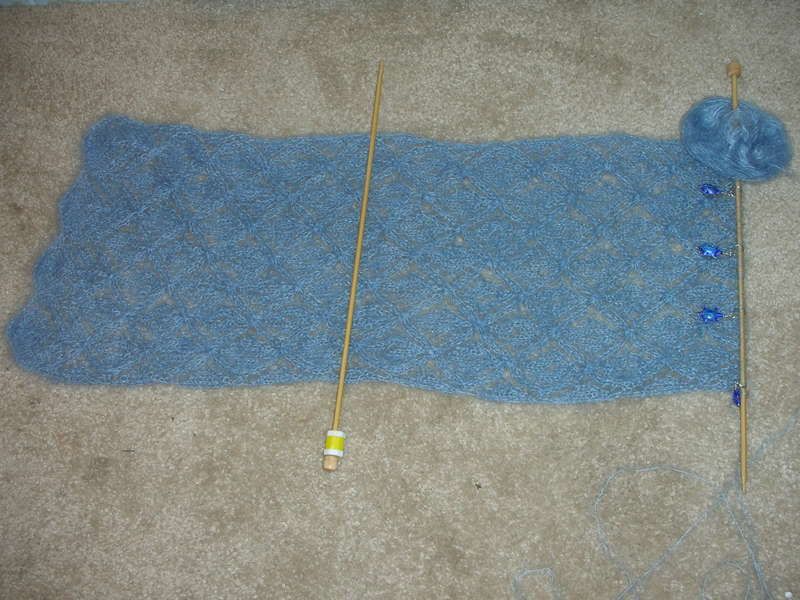 This picture shows the scarf with 9 pattern repeats - the needle marks the point at which it had become abandonned in my craft room!
I have now done 11 pattern repeats with 23 needed in total before the end border. It is very pretty and I have yet to experience the miracle of lace that will make what currently looks like a very pretty scarf into something rather special. The pattern is too complicated for me to remember completely but I am getting familiar with the repeats within each row and a bit better at the knit 7 together into 5 direction which is helping things along. It still takes me about 1.5 hours to do one pattern repeat which seems a huge time for 16 rows compared to the equivalent time in stst but that's lace for you. I've also started a second sock from some of my Christmas sock yarn so progress is being made and I've yet to buy yarn!
It's still cold and wet today so I'm going to go and curl up with a good film and my knitting - have a good weekend!